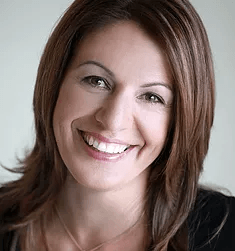 Dr Curry is the Chair of Bayside Women's Shelter. She is also a Board Member of ClubsNSW, Director of The Randwick Club and Randwick Bowling Club in Sydney's Eastern Suburbs and a member of the Club Directors' Institute. She is widely engaged in the community, serving as a local government councillor and as the Patron of a women and children's centre The Deli, in the Eastern Suburbs.
She is a board member of the Australian Council for Health, Physical Education and Recreation and has undertaken numerous studies ranging from risk management and procurement to strategic planning and market profiling. Christina holds a PhD, a Master of Education degree and a Bachelor of Physical Education.
She is a former board member of the Australian Council for Health, Physical Education and Recreation and has undertaken numerous club-related studies ranging from risk management and procurement to strategic planning and market profiling. Christina holds a PhD, a Master of Education degree and a Bachelor of Physical Education.
When she was appointed in 2016, Christina became the first female to serve on the Board of ClubsNSW.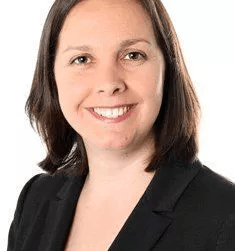 Angela is the deputy chair of Bayside Women's Shelter Board. She is passionate about improving the lives of women and children who suffer disadvantage. Angela is engaged in other volunteer activities in the areas of youth mentoring, domestic violence and fundraising for various not for profit organisations.
Angela has been in the investment banking and financial services sector for almost 20 years. Starting her career in the UK, she has worked in Europe, USA and Australia. In her current role, she is responsible globally for many aspects of investment, risk, regulatory compliance, governance and operational process and policy.
Angela holds an honours degree in a mathematics discipline along with a Law degree (England/Wales) and various portfolio management / trading professional exams.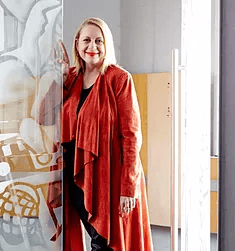 As CEO of Women's Community Shelters (WCS), Annabelle has worked with local communities around NSW to establish and open five shelters in Sydney. She has worked with a range of organisations, individuals and community stakeholders and all levels of government to achieve change in the field of homelessness for women.
Annabelle is continuing this work to establish more shelters throughout NSW and is already working with half a dozen communities to expand the WCS model to every community.
Annabelle Daniel has been a family support and operations professional for 20 years, working in private enterprise, Federal government, and the community sector.  Prior to joining WCS as Chief Executive Officer, she held a leadership position in the Department of Human Services, overseeing a child support program.  A key role in Annabelle's career was the Manager of Elsie, Australia's longest-established women's shelter, providing services and support to women and children experiencing homelessness and escaping domestic violence.
Annabelle trained as a lawyer with specific expertise in discrimination and family law. She has extensive experience in administrative decision making for the Australian Government. She investigated and resolved complex complaints and conducted "own motion' investigations for the Commonwealth Ombudsman.
Annabelle has also held a number of board positions in charitable and not-for-profit organisations in diverse fields including community development, fundraising, and the arts.
More information about WCS can be found at womenscommunityshelters.org.au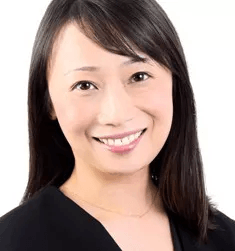 Hester is a committee member of Bayside Women's Shelter. Hester has been a legal services professional for over 17 years, in the areas of funds management and banking and finance. In her current role working in an international financial services firm, she has overseen many aspects of establishing, managing and winding up of enterprises, investment vehicles and their assets in Australia and overseas.
Whilst she specialises in corporate matters and financial services, Hester also has experience in governance and regulatory compliance.  Hester volunteers in different sectors including with the Homeless Persons' Legal Service and more recently with Women's Community Shelters.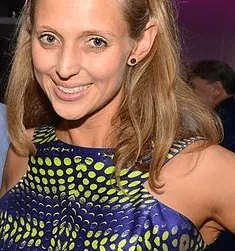 Lorin Muhlmann is passionate about combating domestic violence. She is an accredited solicitor and mediator with a community media background. Lorin has a particular interest in grantmaking, social responsibility and family violence prevention.
​Lorin is a Senior Policy Officer at ClubsNSW. Her responsibilities have included developing a strategy to assist registered clubs in addressing domestic violence, working with the Australian Centre for Corporate Social Responsibility to develop a Club Industry Best Practice Guide and Sustainability Report, facilitating the development and rollout of an online grants management system and assisting Member Clubs to meet their obligations under the statewide ClubGRANTS system.
​Lorin has participated in volunteer work for The Deli in Eastlakes, OzHarvest and the Spanish Film Festival. She looks forward to the day when the services of Bayside Women's Shelter are no longer required.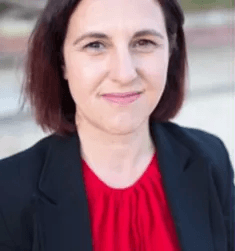 Sophie has extensive business and marketing experience, having worked for large multinational companies in senior marketing roles and ultimately transitioning into leadership roles within in the corporate space. She began her career in education as a secondary teacher in media and is now a senior fellow of the Marketing Institute. She recently decided to make a move from corporate to not for profit wanting to use her marketing skills to benefit communities and those of disadvantage.
Currently, she is helping the Indigenous Reading Project and operating her consultancy BeeStrategic, having overseen major strategic shifts for operational transformation. A digital native, Sophie is comfortable across all digital channels – SEO, PPC, social, mobile and video – and can develop programs, implement and report on cost per acquisition by channel.
Her passion is to use her strategic thinking to manage and execute marketing and content strategies that link back to broader business objectives. Respected as a credible voice in decision making, and establishing governance boundaries in her planning, Sophie has earnt a seat on the Bayside Women's Shelter board.
She believes Bayside Women's Shelter is an important service for the region and paramount for the betterment of women, their children, and society.  "I will be able to use my  strategic and project planning expertise, and provide commercial leadership to our diverse volunteer base, who are working tirelessly to reduce disadvantage for women survivors  of domestic violence."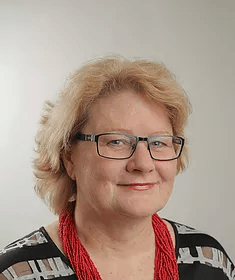 Linda has long been passionate about changing the disadvantages that women face across their lives, and recognises domestic violence as one of those disadvantages; one which all Australians can influence to create change.
Linda's area of professional expertise is gender equality and diversity and she currently works as a consultant in this field.  Linda's work history spans academia, the Federal Government and University operations.  First as a Ph.D candidate and then as an academic, she worked in four of the Go8 Universities (Queensland, Monash, Melbourne and Sydney) before moving into independent consulting.  Across her career, her research focus (and that of her Ph.D) has been on the drivers and outcomes of persistent gender inequality in Australian society and organisations.  During a stint in the Federal Government Workplace Gender Equality Agency, she consolidated her knowledge and experience of how gender inequality affects people across the lifespan, and at the University of Sydney, she put her knowledge to practical use, working on programs designed to address gender inequality.
"There is a privilege that goes with being a part of this committed group of citizens creating the new Bayside Women's Shelter.  The first privilege is in understanding what drives domestic violence and how it damages people and their lives, particularly women; and the second privilege is being in a position to do something that will genuinely help.  Linda is looking forward to the day when this new shelter will offer women hope at times when hope seems in short supply. "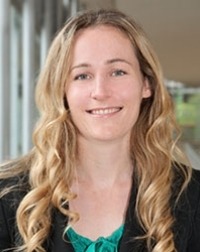 Sadie is the treasurer of the Bayside Women's Shelter. Sadie is passionate about providing support and opportunities for women in crisis, and being part of community initiatives to recognise and start to address the numerous challenges facing so many women and children as a result of family violence.
Sadie is an experienced forensic accountant who has worked with Government and private organisations for 15 years to improve their risk, governance, financial controls and compliance monitoring programmes, as well as to investigate fraud, corruption and misuse of public funds.
Sadie holds a Joint Honours degree in philosophy and mathematics, is a Fellow of the Institute of Chartered Accounts of England and Wales (ICAEW), a member of Chartered Accounts Australia and new Zealand (CA ANZ).