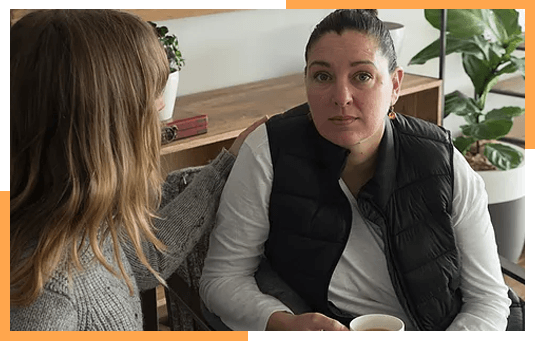 Donate
Did you know that workplaces with higher levels of workplace giving enjoy stronger staff engagement whilst also enabling staff to contribute earnings pre-tax and providing a way for employees to support causes they care about? They also make a tremendous difference in the lives of survivors of domestic violence.
Employees - The benefits of being a workplace giving donor
By signing up to support Bayside Women's Shelter via your workplace giving program, you'll be help improve the lives of women and children escaping homelessness and domestic violence. It doesn't take much to make a difference. Your donation will be deducted from your pre-tax earnings, reducing your taxable income. This means a $35 donation would only work out as $24 less from your final take home pay.*
And you don't need to collect receipts. Your total donation amount will be included in your annual PAYG payment summary.
Employers – The benefits of setting up Workplace Giving in your workplace
with donations deducted from employees' pretax pay. Plus, it reduces your employees' taxable income, so they benefit every pay. And, you can choose to match your employees' donations dollar for dollar, so your company can have double the impact.
​Contact us for more information about setting up workplace giving.
Employers
Thank you for considering Bayside Women's Shelter to be a charity partner of your workplace giving program.
Supporting Bayside Women's Shelter is a clear investment in our women and children escaping domestic violence.
Step 1
If you would like to include Bayside Women's Shelter in your existing program, please complete our workplace giving sign-up form….. Sign up form I have taken from beyond blue https://www.beyondblue.org.au/get-involved/make-a-donation/workplace-giving/enquiry-form
Workplace giving enquiry form
Thanks for your interest in supporting Bayside Women's Shelter through workplace giving.
Please fill out the details in the form below and we'll be in touch shortly to provide support and advice around promoting your program to staff.
If you do not have an existing workplace giving program, you can contact a workplace giving program provider such as Good2Give to register.
Please note: Bayside Women's Shelter does not accept any form of donations from the pharmaceutical or tobacco industries.
Step 2
Our dedicated Partnerships Manager will contact you to confirm details and discuss opportunities and ideas for further staff engagement.